Cars
Tesla Quietly Launches Configurator For Model X Customers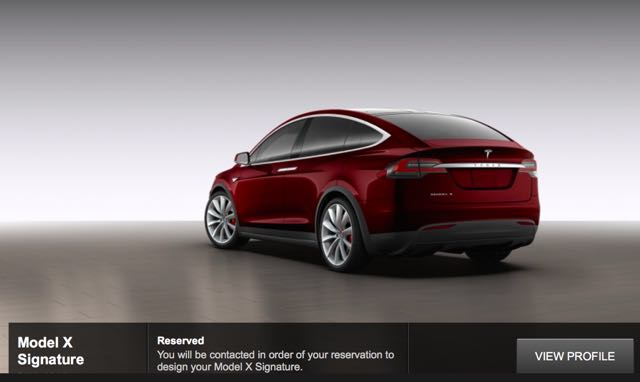 People lining up to buy Tesla's Model X all-electric SUV can now go online to choose colors and options.
Customers can log on to the Model X configurator, although you won't find it on the company's website without an invitation.
Emails hit customer inboxes Tuesday morning with the message: "You will be contacted in order of your reservation to design your Model X," one future owner posted.
"Everybody still sleeping, time to get out of bedd, check MyTesla and post pictures," another wrote.
The colors available include Signature Red, Deep Blue and Titanium. The base price for the limited-edition Signature series is $132,000 before a federal tax credit and other government incentives for all-electric vehicles
This suggests the long-anticipated production is on schedule for the Model X, which Chief Executive Officer Elon Musk said could be delivered to customers by the end of September 2015.
Lead Stories' Trendolizer first picked up the roar of excitement when posts on the Tesla Motors Club forum went viral on social networks. Scroll down to see what else we've found relating to Tesla.